Listen Live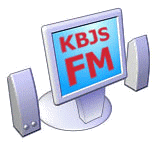 Click Here to Listen From Your Desktop


iPhone and Android Users can listen to KBJS using the "TuneIn Radio App." Download it FREE from the App Store on Apple and from Google Play on Android products.
Once downloaded, open the app and Browse for KBJS.
When the station has been located, you can save it in My Presets for ease in locating each and every time you want to listen remotely.